Biography
[
]
Abel Meri is an Ethiopian-American rapper, songwriter and entrepreneur from Alexandria, VA. He is categorized in multiple subgenres of hip hop music including conscious rap, political hip hop, underground hip hop and East Coast rap. In an interview with ThisIs50, Meri stated that he first started rapping with friends in high school. Releasing independent music outside of the conventional mainstream system, he is also considered a Christian hip hop artist with many of his songs having faith-based themes. Meri adds to the growing list of lyrical rappers from the Washington DC Metropolitan area alongside breakout artists like Wale and Logic. Meri's 2020 release "#BLM" has been publicly noted as a powerful entry into the repository of BLM inspired art, post-George Floyd. The Source Magazine referred to Meri as "an important voice in the vanguard of conscious rap."
Early Life
[
]
Born in Ethiopia, he moved to the UK at the age of three. His family moved to Bahrain in 1985 before relocating to Los Angeles in 1990 after the start of the Gulf War. In an interview with All Rap News, Meri said that he was playing outside at a friend's house in Los Angeles on April 29, 1992, just 2 miles away from Florence and Normandie where the attack on Reginald Denny occurred, setting off the 1992 LA Riots. As racial tensions exploded, a lot of his Koreatown neighborhood was burned down in the upheaval resulting from the acquittal of the police officers charged with the beating of Rodney King. This would leave a permanent imprint on the eleven year old and would influence his artistic perspective and works in a major way.
Early Career
[
]
Releasing over 70 songs on Sound Cloud beginning in 2016, he started developing a loyal following among lyrically starved hip hop fans. A bevy of remixes of popular and iconic rap songs gained him notoriety for his positive message and lyrical ability. After releasing several original songs on Sound Cloud, he made his first official release "Make It Last" in March 2020 on his independent imprint Soul Full Music. He went on to release several more independent singles in 2020 including "Where The Hope At", "Jaded" and "Ignite" produced by DJ Pain 1, along with 2 EPs "Smooth" and "TNSZ - The No Skip Zone."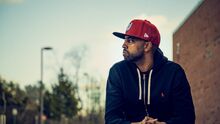 Styles and Influences
[
]
Meri's style of rap can be described as East Coast, boom bap, fusing a 1990s era sensibility with a contemporary sonic aesthetic.
He cites Jay-Z, Nas and Tupac as being most influential in molding his artistic style.
Avoiding the use of profanity in his music and not writing down lyrics are two of his hallmarks as an artist. Meri has stated that faith in Christianity serves as a source of inspiration for many of his works.
#BLM EP
[
]
Following the deaths of George Loyd, Breonna Tylor and Rayshard Brooks, and against the backdrop of the Black Lives Matter movement, his latest EP "#BLM"  has been well received  for delivering a timely message on civil rights and strong rebuke against racism and inequality in America. An official video for the lead single "Black Lives Matter" was shot at the newly minted Black Lives Matter Plaza in Washington, DC at the 2020 Juneteenth memorial. Documenting the peaceful protests along with solo performance shots, the video was released on July 2, 2020. The song and video were also selected as a Top 10 Submission for July 2020 by hip hop website The Word Is Bond along with the song "Skyline" featuring rap heavyweights Skyzoo and Fashawn.
Truth to Power
[
]
Meri released a 16 track LP "Truth to Power" in September 2020. As the title infers, the album is a deep dive into many of the social and political issues of the day. Touching on COVID 19, police brutality, voter suppression and the Me Too movement, Meri expresses his views through his trademark lyricism and swagger. The album received high praise from The Source Magazine who referred to it as "a notable addition to the repository of BLM inspired art."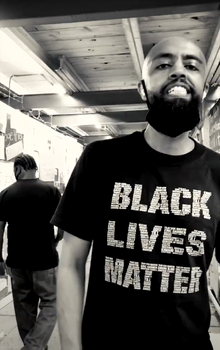 Recording Process
[
]
Meri has been noted for his unconventional bootstrap recording process which stands to disrupt the recording industry by providing aspiring artists an effective walk-around to the prohibitive costs associated with recording studio-quality music on a budget.
Referring to his unconventional recording setup, Abel said that "even experienced sound engineers are shocked at the audio quality I'm able to achieve." And his music speaks for itself, as the audio quality is truly indistinguishable from music recorded in traditional studio settings. Abel also added that "having a mobile studio setup also allows me to create music anytime and anywhere inspiration strikes."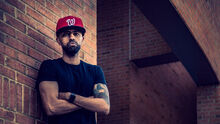 Videos
[
]
Abel Meri - "Black Lives Matter" Official Video on VEVO
Discography
[
]
Studio Albums
[
]
2020: Truth to Power
2020: #BLM
2020: TNSZ - The No Skip Zone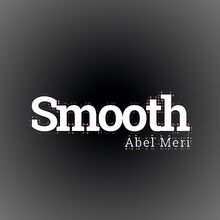 Singles
[
]
2020: Jaded
2020: Past Life
2020: No Brainer
2020: Where The Hope At?
2020: Foundation
2020: Start Over
2020: Make It Last
See Also
[
]